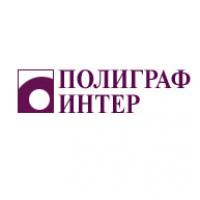 Выставка Polygraphinter
Дата проведения:
25–28 марта 2014
Poligraphinter-2009 - this is the main national printing exhibition in Russia, awarded to mark the International Union of Exhibitions and Fairs of CIS and Baltic countries, as well as the rank of full member of the International Association of Exhibition Industry (UFI). Since 2003, the exhibition is held under the official patronage of the Chamber of Commerce of Russia.
Poligraphinter
- the center of the latest achievements in the field of printing on the territory of Eastern Europe. The organizers noted that every year at the exhibition debuted more new companies, which rightly believed that the best part in the exhibition - it is the most effective way to the Russian printing market. And its regular participants were more than 300 companies, among which grants real world of printing: HEIDELBERG, XEROX, HEWLETT-PACKARD, KBA. The exhibition is aimed at professionals (about 97% of the total number of visitors). Moreover, among the visitors - 30.4% of senior managers and 23.26% - line managers, ie persons who directly make decisions relating to the acquisition of modern printing equipment.
Poligraphinter
- venue for international and industry forums and conferences. In 2009, during the exhibition will be a forum «printing - status, trends and prospects», which will discuss the most topical issues of the printing industry. The forum will be attended by qualified specialists from Russia, the United States, Germany, England, Italy, France and China.
Детализация тематики выставки Polygraphinter
Setting and publishing systems, systems for image processing and transmission of information, professional scanners, fotovyvodnye devices and color devices, software, fonts
Hardware for reproduction, computer design, installation and production of printed forms, system technology for realization of the computer - printed form, the computer - printing machine, and digital media technologies
Printing machines of all kinds and ways of printing, digital cameras and copying machines, printing and finishing machines, auxiliary equipment and printing supplies to them
Systems and devices for monitoring and control print quality, integrated systems for automation and control solutions for production printing of new technological and marketing problems Machinery, equipment and lines for Binding Binding and finishing of printed products
Equipment, technology and materials for special types of printing