Другие названия: Выставка , , 2014.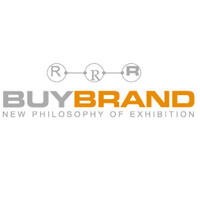 Выставка Buy the brand
Дата проведения:
23–25 сентября 2014
The biggest franchising exhibition in CIS, Baltic states and Eastern Europe. A business-concepts exhibition from more than 26 countries is also accompanied by a vivid business program.
Franchising as a form of business organization offers such advantages as mutually beneficial partnership along with high-level business ethics, qualified management of business processes, and investment efficiency. In recent years these indisputable quality edges initiate the growth of franchising networks. The fast food, retail trade, services sectors showed the most rapid advancement. Networks created by domestic companies are expanding successfully along with the franchising models which came to Russia from developed economies.
Детализация тематики выставки Buy the brand
Outlet chains (automobile goods and services; accessories, jewellery, bijouterie; household chemicals; gifts, perfumery, cosmetics; underwear; goods for active recreation, sport and tourism; furniture, decorative material saloons; footwear and leather accessories; clothes; home textiles and dishware; goods for children; electrical appliances; electric hand tools and light fittings, etc.
Public Catering (public catering enterprises; foodstuff, beverages, tobacco products, etc.) Services sector (domestic services; design; cleaning services; production processes; beauty parlours, SPA saloons, solariums, nail studios; services for conducting business, etc. )
Production franchising
Other (the hotel industry; publishing and advertising; floor covering; computers; software; cartridges; plastic cards; consulting, representations, associations, multimedia; production and sale of technically sophisticated products; real property; recreation and entertainment; education; optics; medical services; medical equipment; goods for adults, etc. )
По вопросам бронирования гостиниц со скидками, авиа и ж/д билетов, культурной программы во время проведения мероприятия «
Buy the brand
» вы можете обращаться к партнеру MSC Group по телефону +7 (499)212-92-82 347-79-51 или по электронной почте
[email protected]
. По вопросам бронирования выставочной площади вы можете обратиться к организатору выставки.